TikTok 0 Views: Why No Views, and How To Fix TikTok Views Bug
Since day one on TikTok every creator gets views, right? Wrong.
99% of the time there can be just a couple of views, somewhere around a hundred, or a one million and more. The other 1% is TikTok videos with no views.
If you are one of those unlucky few, wondering why your TikTok videos are not getting views, you've come to know just that. Here we'll list reasons why some videos get 0 views on TikTok, and also show what could possibly be the solution for this recent TikTok bug. Cheer up – it's a fixable one!
Now, roll up your sleeves, and let's get down to work.
Estimate TikTok engagement and earnings .
Free online tool with no downloads or installs.
TikTok password is not required.
What TikTok Zero View Problem Is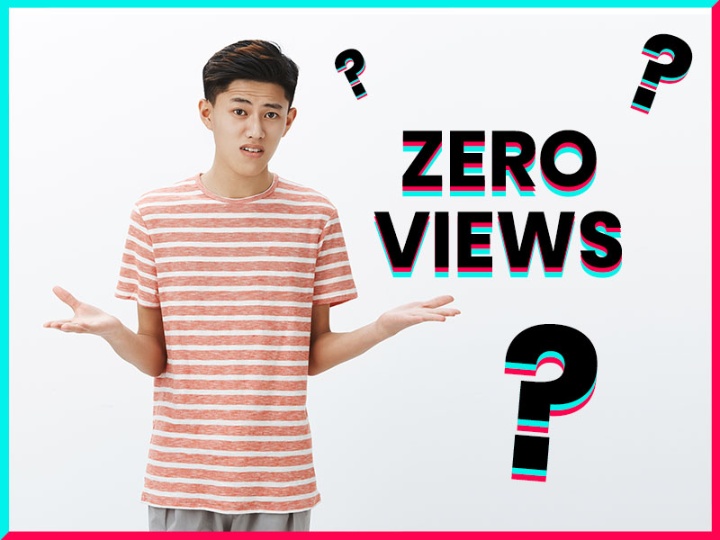 For new users just out of another social media app, and onto TikTok, a video getting little to no views may not seem such a big deal. After all, not all of us would expect 100k people to see our video soon after it's published, right?
Again, wrong.
Unlike YouTube or Instagram, which algorithms seem to be very selective in what is shown to platform users and when TikTok promotes new accounts just as the old one. If you have been consistently publishing to TikTok for some time, you may have noticed how profile views have grown. 
On July 9, 2020, the Internet exploded with "a new TikTok glitch", which left most of its users from the UK and other countries unable to see any increase in the number of views and likes. It appeared that no one watched or liked hundreds of thousands of videos if not more. While, in fact, they were watched. The system just failed to show them on a video. That was every influencer's nightmare.
With TikTok 0 views bug, the time comes and goes but a video gets no views. Note, there are at least a couple of reasons why TikTok videos are not getting views. Luckily today, this bug is no longer as widely reported as it used to be in 2020. 
Tip: If you are also having no likes, or think you have run into TikTok 0 likes issue we suggest you read the TikTok likes not showing post. You will learn all the reasons why either TikTok views or likes may get stuck at 0 how to fix it.
Why TikTok Views Are Stuck at 0?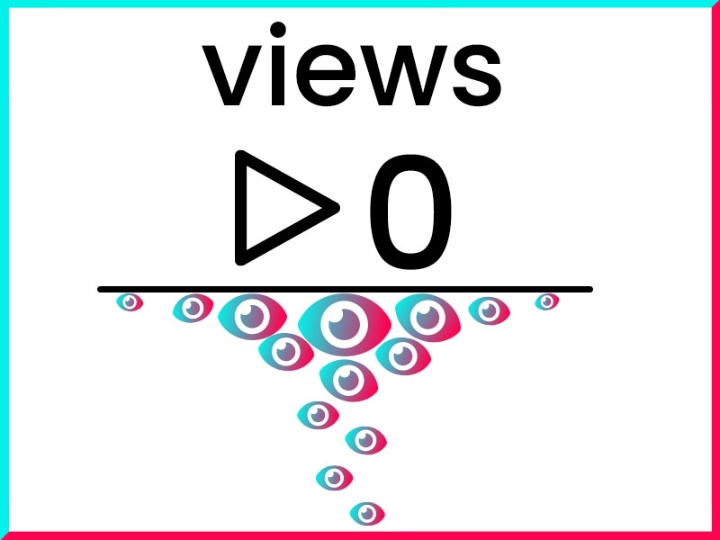 Again, if this "TikTok 0 views" problem has never happened to you, you may want to skip the whole article and go check our "Free TikTok Likes" guide instead. Now, let's get to the actual reasons.
Most Likely Reasons Why TikTok Views Stuck at Zero:
Your TikTok account is new and is yet to gain trust from the platform's algorithm;
You have posted inappropriate content that is politically intense, or uses profanity;
Something is wrong with one of your TikTok accounts connected to the same phone number;
The content is not original, but copied from another account and uploaded as yours;
Nobody wants to watch your video because of low-quality recording, dull ideas, or nothing interesting in it;
Your video is under review for some reason.
Least Likely Reasons Why You Have TikTok Zero Views:
You have uploaded dozens of videos with no particular focus on a niche.
TikTok is down and experiencing another glitch in the system which fails to count the views on your videos.
TikTok 0 Views Solution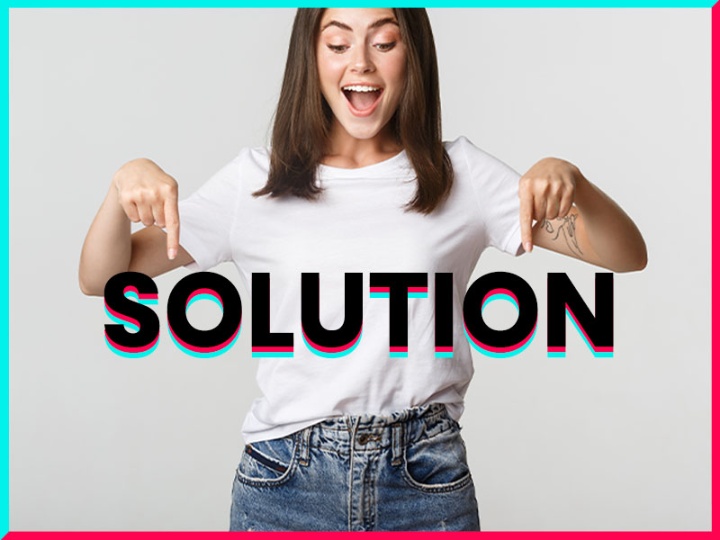 Because previously we have split the possible reasons why TikTok videos are not getting views into most and least likely, it is fair if we first explain why some of them are questionable.
Just like on Instagram or YouTube, TikTok categorizes various content to better serve audience interests.
Imagine you are there to watch comedy skits and pranks and happen to see makeup tuts after makeup tuts. How it feels, swiping right and left, hoping to get a handful more funny pranks when another creator rumbles how good a certain mascara is?
Still, exciting videos, and interesting pitches could grab viewers attention for at least 3-4 seconds, which is enough for TikTok to count it as a view.
This proves that even the "craziest mishmash" gets views on TikTok.
On the other hand, despite rumors of the ban and actual ban in multiple countries, TikTok seems to work on its technical side with fewer bugs and glitches rolling our way.
Even so, you can check if TikTok is down using this Down Detector before uploading a video to the platform.
With these two unlikely reasons why your video gets 0 views on TikTok out of the way, it's time to see how to fix TikTok views bug.
7 Ways How To Fix TikTok Views Bug [Tried]
Now, as we've talked about why TikTok videos are not getting views, it's time to fix the views bug, right?
#1 Activate New Account
If you have just created a TikTok account and tried to upload a video but failed, this is likely because your account is NEW. Try to first watch, like, or comment on someone's video or wait for a day or so before uploading yours.
#2 Watch Your Language, Boy!
TikTok 0 views problem may happen because you are a little bit too explicit or downright rude and hateful in your videos. As any social media platform, TikTok restrains itself from politics and does everything to avoid polarization which is clearly stated in the Community Guidelines. Simply put, check if you could fail the "Appropriate for TikTok" test here.
#3 No Copy-Cat Survives
Speaking of Community Guidelines, a common mistake is to download someone's video, remove the watermark, and then to upload it to your own account without tagging the creator, or making a duet or parody on it. If you have done just that, chances are you will end up with TikTok views stuck at 0. There is no middle ground between you and the algorithm, and TikTok makes it clear that except for reaction, parody, or fan page videos with creator's attribution, videos will be removed.
"Content that infringes someone else's intellectual property rights is prohibited on our platform and will be removed if we become aware of it." TikTok
#4 Keep Accounts Separate
Although not publicly stated, two separate TikTok accounts on a single smartphone can be trouble. If you have both and are using two SIM slots, try to change a phone number on one of them.
#5 Use TikTok's Own Editor
If you have recorded videos not from your smartphone camera, but uploaded from the laptop or elsewhere outside of TikTok, this could be the reason why TikTok videos are not getting views. Tap on the + icon in your profile to shoot a 15-second video next time. You should see the increase in the views count the following day.
#6 Quality Videos Challenge
Refine your videos! Please. If you could grab viewers' attention for 3-4 seconds why can't you hold them longer? Aren't you talented or skilled enough? Viewer's engagement sends positive signals to the TikTok algorithm. Start tracking engagement and possible earnings on TikTok, analyze competitor profiles by typing the usernames into this TikTok Money Calculator.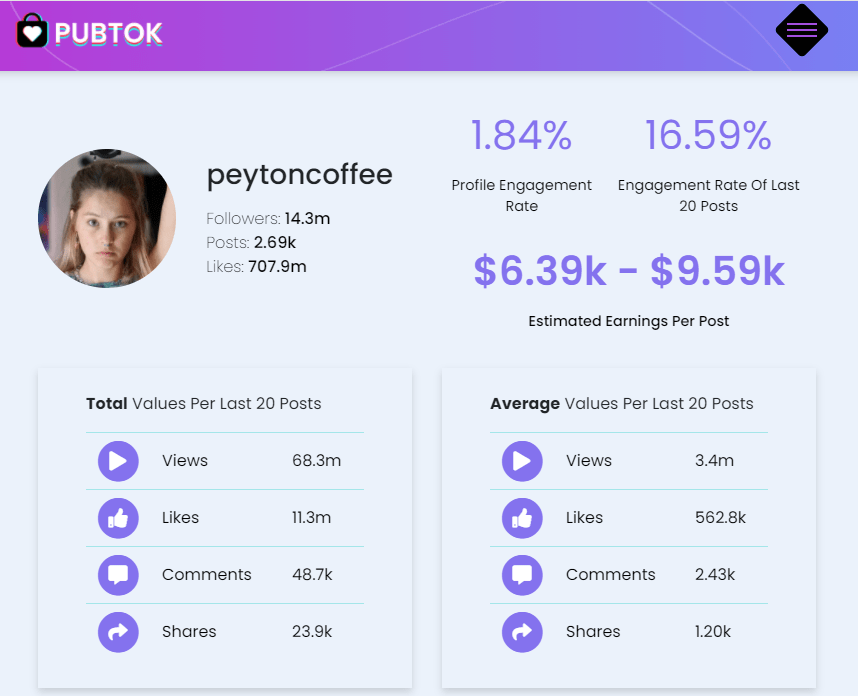 #7 Video Suspended
If you run into TikTok 0 views problem and have checked off everything else on this list as the unlikely cause, there is a way to see if it is the TikTok algorithm that blocked you.
You could open a TikTok video with zero views, then try to share or comment on it.
Oftentimes you see "This video is under review, and can't be shared right now".
If the following message appears, then, your TikTok views are stuck at zero because the algorithm has caught you for some reason.
Even though unlikely, someone could have reported your video for policy violation. Typically, most videos under review on TikTok are deleted.
To Recap
TikTok 0 views is a common problem for new creators eager to hit a million views milestone. You can blame a glitch in the system, copy-cat practices, or be completely unaware of why you ended up having TikTok videos without views.
It is best if you avoid profanity and downright hatred or criticism, racism, harassment, etc. in your videos. Especially when you are new to TikTok, or haven't uploaded much content of your own.
Besides, while you can use others' content to create a duet-style parody or lip-sync side-by-side, you have to tag the original creator of the content.