Pro Tips on How to Get More Likes on TikTok
Getting likes on your content across social media is not as easy as the internet makes it seem. Thus, you shouldn't believe all those who say get this fast or that free. Because it always comes at a price.
You will always need to perform a task or download an app, or perhaps visit a site full of viruses and stuff.
If you are wondering how to get more likes on your TikTok videos, you better stop that thought and think about how you can obtain it the organic way.
Although TikTok liker apps or sites may seem appealing, they rarely ever hold up to their promises in most cases except a few.
We have done thorough research and tried some of those big promises. And the result as expected was not surprising as most of them failed while just a few held up even then with caveats concerning their validity.
In this article, we talk about how to get TikTok likes but by earning them. All you have to do is stick to these approaches and apply them on a consistent basis.
Make High Quality Content
Getting TikTok likes doesn't mean you find some app online and download it hoping that it would work. It kind of means you do the work, and when someone sees your content or video, they just leave TikTok likes.
Tips for getting more TikTok likes require you to have the highest quality of content and videos.
First, let us talk about videos.
Nowadays many smartphones have an excellent quality camera, and even the official TikTok sites say it is enough to use mobile cameras. But that couldn't have been far from the truth.
Because the better the quality of your video, the more professional you look and the more people will see how much effort you put into it. Always capture with a professional camera and edit before posting on TikTok.
Yes, TikTok is a platform that doesn't prioritize this aspect of it. Probably because they don't want people to think it takes a lot of work and stop using the platform.
The truth is it always takes a lot of work. Especially to get TikTok likes.
Pro Tip: Structure your videos always vertical. Viewers shouldn't have to turn their heads to watch your videos, otherwise, it will seem like too much when you can simply swipe up and watch the next person.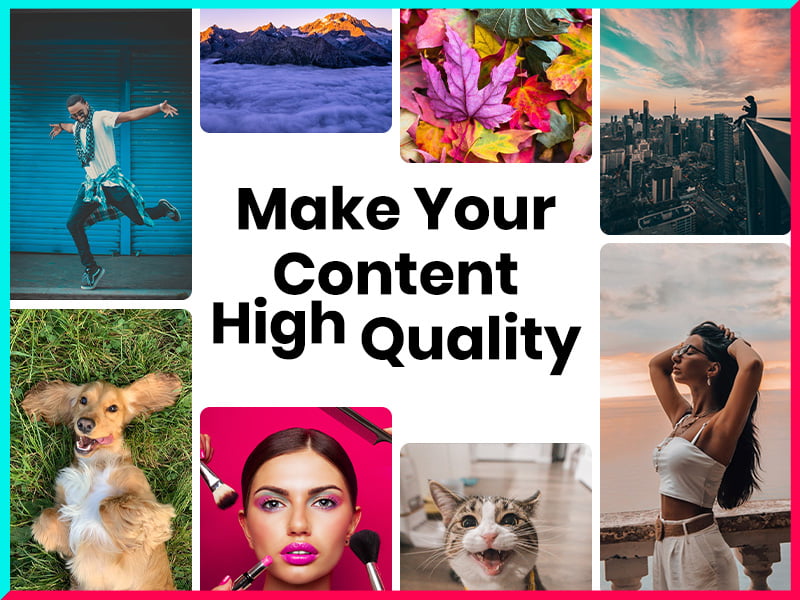 Most liked videos on TikTok have high-quality content. And this doesn't just mean having the high-resolution video we discussed in the previous paragraph.
It means that the video is entertaining, engaging and something that viewers enjoy watching.
If you don't know how to film entertaining videos, watch a few tutorials and learn from them. Or at least copy what others are doing to gain TikTok likes.
For example, TikTok has challenges, trends, memes, and duets. Making a video on one of those is the easiest way to get 1000 likes on TikTok.
To find what is trending or going viral at a certain moment:
Go to the Discover panel.
Find what are the trending hashtags.
Choose one that is in your niche or one that interests you the most.
Watch a few of the videos to get an idea of what they are doing.
Come up with your own way of doing it, or just replicate it.
Learn more from the year on TikTok.
Pro Tip: Always choose the hashtag with the least amount of views. It means you have less competition. The more views mean the more videos are online under that hashtag, thus the overall count is high. The fewer views mean, the fewer videos are online under that specific hashtag meaning less competition.
If you followed our advice and shot the video in high quality and made an engaging video, you have a chance to be featured on that trending list. Being featured once is enough to get famous on TikTok. You can check out your top engaging videos, the average engagement rate, and your account's earning potential using our TikTok Money Calculator.
When it comes to challenges or memes, you don't really have to copy someone else's – you can create your own. But you need other people to follow that, so this approach is to be carried out only after you have some level of following. again proving TikTok likes are not really easy.
Create The Right Type of Content
1000 likes on TikTok can only be achieved if you just follow the first two approaches. To get famous on TikTok, you need more than fake promises of TikTok liker apps.
You need to work on entertaining people, or giving them something valuable like education or information they might be looking for in exchange for TikTok likes.
However, education is a very narrow niche. You can have hundreds of thousands of followers but it is going to be hard to pass the million followers milestone unless you are Tony Robbins or Gary Vee.
Many people just open up TikTok to watch something to kill time. Thus, they mostly want to be entertained.
Unlike YouTube, TikTok is a good alternative if you don't want to spend hours and hours watching.
Entertaining Videos
What are entertaining clips?
It definitely is not you lip-synching some song or showing a dance move or two. Although the vast majority of Tiktokkers do that and still acquire a great number of likes and views. You might want to check our TikTok 0 Views blog post if you have noticed TikTok views stuck at 0 for some unknown reasons.
The new meta is when you do something extraordinary.
This usually involves you going out and asking people some questions, or daring them to do something for money.
Regardless of what that is, make sure you stay up to date. Tiktok trends change faster than the English weather 🙂
What brings Tiktok likes is to be one of the first drops of rain rather than barely catching on in the end when everyone else got umbrellas, figuratively speaking.
Pro Tip: Instead of checking the forecast and trying to be the first one in a certain trend. Just create your own. All you need to do is be bold and outspoken. And do something crazy that people haven't done yet before(except something too dangerous). After all TikTok likes aren't worth you dying for.
Educational Videos
Education, in fact, is a huge category on other social media platforms mainly on YouTube. But TikTok is meant for short clips. Unless you truly can teach something valuable in a short period of time. You may want to steer away from this category.
On that note, it doesn't mean this is a bad category. It just means it is a difficult one. One that requires prior knowledge and expertise to be successful. The advantage of being successful in the educational category is you can make more money with fewer followers.
You can sell online courses, or e-books, and other ways of monetizing your expertise. However, if you are mainly in entertainment you will be confined to brand sponsorships and advertisements.
Not that they won't bring an equal amount of income, it is just they are not stable, and are inaccessible until very late into stardom.
You can get TikTok likes easier here for you to provide free knowledge in exchange.
Pro tip: Enter this category if you have a specific set of skills or knowledge you can share with the world. And it should be valuable enough to attract more followers and TikTok likes.
Be Consistent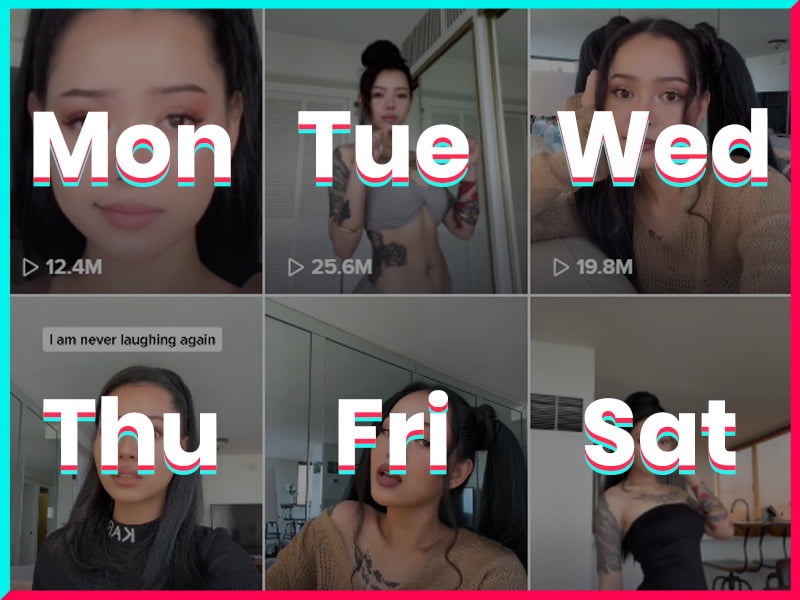 How to find out about the right hashtags, and choose a trending topic or challenge have all been explained. This brings us a step closer to getting TikTok likes.
If you haven't caught up to it, it simply means you give them something of value for free like entertaining and high-quality content or educational one, and they reciprocate in kind by giving you TikTok likes.
The next thing you need to keep up with is being consistent with your uploads. Unlike other social media platforms, Tiktok rewards consistency and frequency far better. If on YouTube it is okay to upload one video per week. On TikTok, it is better to upload at least three times a week.
Uploading three times a week with the right hashtags in the trending topic, with the high-quality material gives three times more chance of being featured and lets you get TikTok likes.
Consistency helps you all-around with every other aspect of TikTok, like gaining followers, TikTok likes views, and comments. The more you appear on the screens of people, the more likely they are to react. Except, you need to make sure your video is worth reacting to.
Get Verified Fast
It is not easy to get verified on Tiktok, but verification can do so much more than just bringing you some extra bucks. And much like every other aspect of the Tiktok strategies, it is possible to adopt an approach or do certain things to speed up the process.
You will need to post consistently high-quality videos and gain more than 100 followers every day. Apart from the follower count, you also need to be covered by media outlets on some level or have verification from other social media platforms.
This all can be achieved by buying TikTok likes or followers which will help you achieve all that faster and safer.
Pro tip: However just relying on the social media marketplaces' won't be enough. You will still need to work on your content and keep improving every day, but buying will just help you achieve success faster.
Well, you may wonder, is it safe to buy TikTok likes?
It definitely is not. You need to find a platform that doesn't cheat on you.
However, the times when the internet scam was popular and all-around is coming to an end. Because you can't get rich off of a couple of bucks you steal from people. Because the consumers are now clever and there are multiple websites that can guarantee the legitimacy of businesses.
That is why you need to check Trustpilot or other sites of that sort to make sure before your purchase.
In Conclusion
Can you get more TikTok likes with minimum effort? You probably know by now that there is no way you can get your videos likes by people so easily.
You can of course buy them. But even then you know that getting TikTok likes is never really hassle-free and requires you to work for them or pay for them.
Either way, keep in mind that high-quality videos that are entertaining and uploaded consistently combined with correct hashtags and the right trendy topics can do more than TikTok likes sites promise you.