7 Ways of Getting Free TikTok Followers [Reviewed and Ranked]
Trying to get free followers on TikTok with no result? You are in the right place to learn how to get free TikTok followers, and what to do to grow TikTok following fast.
You may have written a perfect bio, linked TikTok with Instagram, and YouTube (if you have one), and followed other accounts hoping they follow you back.
23 TikTokers we talked to say these techniques may work for some creators, but have no effect on others. To ensure you get a clear guideline that guarantees you get TikTok fans free, we asked creators with 20k followers and more to rank common methods.
Don't cringe, for this review we dug a little bit deeper and listed tips from the rising stars on TikTok. Then, in our anonymous poll we asked creators to rank from 0 to 10 depending on what helped them gain new followers free and what didn't.
Want to have a quick look before you buy our story?
| | | |
| --- | --- | --- |
| # | Tip/Way To Get More Followers | Relevance Rating |
| 1 | TikTok Duets | 10/10 |
| 2 | # Challenges and memes | 9/10 |
| 4 | TikTok communities* | 8/10 |
| 3 | Trending Sounds | 7/10 |
| 5 | Voiceover and other Effects | 7/10 |
| 6 | Profile boost (paid followers, likes, etc) | 6/10 |
| 7 | Live videos | 6/10 |
| 8 | Scheduled uploads | 5/10 |
| 9 | Follow4Follow | 5/10 |
| 10 | TikTok Analytics | 4/10 |
| 11 | Profile Optimization (bio, links to YT, IG,etc.) | 4/10 |
| 12 | TikTok video ideas | 3/10 |
| 13 | Influencer marketing agencies | 3/10 |
How To Get Followers on TikTok – What Really Works?
Out of 13 tips every successful creator on TikTok has used at some point, duets, memes and challenges, popular sounds, filters, and effects have earned most followers.
Little-known TikTok communities feature, which groups videos on similar topics through a specific hashtag, let creators gain more video and profile views, and boosts followers count. Note, you can see who viewed your profile inside TikTok Analytics under Profile Views if you have a business account (Pro Account).
On the other hand, ideas for TikTok videos, partnerships with marketing agencies, nailing TikTok profiles, and regular uploads have no direct effect on getting free TikTok followers. Clearly, ideas are not what matters most on TikTok. Comedy skits, pranks, lip-syncing go viral along with makeup and cooking tuts, photography tips, and more.
Mass-following, sometimes called follow-for-follow, is overvalued.Perhaps in the early days of TikTok, following someone guaranteed he or she would follow you back. Yet it no longer works today, creators say.
Also, because many influencers turned personal into business accounts, and Analytics reveals important details about your viewers, we have included Analytics in this rankings. The 4/10 rating, however, is not only surprising but contradictory.
Isn't it easier to create viral videos knowing what style and when viewers engaged most? Anyway, poll respondents ranked it lower than the top 7 ways to get free TikTok followers, which we promised to review in detail.
Method #1: Get Followers Making Duets
Duets are easy to record, fun to watch, and inject humour and energy into your content which guarantees free TikTok followers. If you think for duets you have to DM another creator, or record both videos live, take back and relax – you don't have to.
Duets allow users to record one video while the original video is playing. Many emerging TikTokers duet with TikTok A-listers like Charli Damelio, or The Rock.
Ranked as 10/10, duet videos on TikTok are sure to bring you more views and fans. Have tried duets already? Check out these top 3 most liked duet videos to learn from.
Kora #duet with jmko_music this was actually rlly easy huh 🧍🏼‍♀️ (❤ 14.7M 💬 65.1K)
James Charls #duet with juliakmoch YOU SNAPPPPPEDDDDD (❤ 12.1M 💬 38.1K)
Madison Beer #duet with charlidamelio 🖤🧚🏻🖤 (❤ 9.8M 💬 85K)
Method #2: Hashtag Challenges and TikTok Memes
If you think you could slip past TikTok challenges and memes, we will prove you are wrong. Nine times out of ten, creators gain new followers doubling down on viral meme culture, and joining # challenges.
From the all-American "Old Town Road" challenge to the lockdown-inspired "Fake Travel", and dynamic "Staircase", all are there to ensure more views and engagement.
If you are wondering how to get free TikTok followers, we suggest you embrace challenges, seriously.
Speaking of memes, we are sure you have watched a couple of those already while swiping the personal For You feed. From #TimeWarpScan to #RandomThings and #YouHaveTo are among the top 10 best memes on TikTok in 2020.
If you want more challenges, memes, and TikTok trends to get you started, then check out these 25 Best TikTok Memes To Keep You in Stitches.
Method #3: Promote Videos Through Communities
Communities? Yes! A little known, and frankly underused, TikTok feature which groups videos from the same niche under a single hashtag. Because hashtags are searchable, viewers have no issues in finding dozens of videos and creators on topics that interest them most.
Viewers in such niche communities are more likely to watch, comment, and follow TikTok creators whose content they find fresh and fun. Still, not every creator knows about tiny communities like #LegoStarWars(1.4B views), #AltTikTok(7.9B views), or #WitchTok(8.7B views). Well, maybe you know the last one if "feel a bit witchy" as they say.
Many community members are each other's active followers, and are happy to welcome a new artist, performer, or tutor (yes, TikTok is very much educational) in their niche.
Try to follow, comment, and upload your POVs on cosplay, astrology, anime, fashion, or anything you truly love. Once you earn reputation, followers will find you. Committing to art, witchcraft, or gamestreams will put your need to ask how to get free TikTok followers at rest.
Don't know where to start? Here are the top 10 niche communities on TikTok suggested by the platform itself worth checking out.
Method #4: Popular Sounds For Your Advantage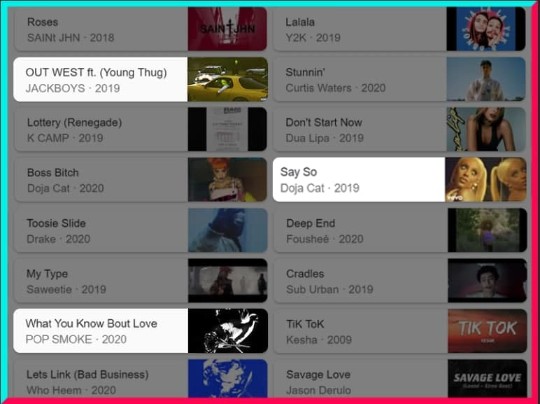 Let us save time rumbling on how good music influences people to do great things. Popular sounds are popular there for a reason, right?
Rated 7/10, trending sounds inject viral vibes into a video to help you get free TikTok followers organically. Besides, most music and sounds become a part of the meme culture, inspiring long after being released.
Folks try to copy, recreate, and refresh original sounds adding a personal view, which never stops generating billions of views and fans.
Say So – Doja Cat (16.2M views)
OUT WEST – JACKBOYS & Travis Scott (13.9M views)
What You Know Bout Love – Pop Smoke (11.5M views)
Method #5: Get Followers on TikTok with Filters and Effects
Successful creators with thousands of followers use new filters and go nuts with trending effects. But after all, who doesn't?
You may or may not be hashtagging a video with filters or effects used. Using a trending effect without telling the TikTok algorithm is like buying a pair of jeans to simply fill out your closet. Hashtags help the algorithm identify and tie similar videos together to help viewers find more videos that interest them.
Remember the TikTok Communities we mentioned above? Just like communities grouping same-niche videos together, playing around with new effects is almost certain to help you get free TikTok followers.
Having a hard time deciding which effect to use on your next video? Check out these trending filters and effects that sparked millions of views, likes, and follows.
#Smog and #Smoke (72.8M views and 2.6B views respectively)
#SplitScreen (278.5M views) Jason Coffee has tuts for you right here.
#InfinityClons (77.9M views) – How much more of you could we have?
#ColorSwitch (334.5M views)
#GreenScreen (353.B views) TikTok explains how to use the greenscreen effect on TikTok.
Method #6: Use TikTok Promotion Services
Not a single creator wants to admit to buy TikTok followers, likes, or views at some point in their journey. We won't be able to get their suggestions and votes without keeping the rankings anonymous.
Over the years of delivering likes, views, and fans to TikTokers, we've seen many influencers getting paid promotion repeatedly. "It can go from 1k fans a week to a couple of hundreds a months, depending on how often you create videos" shared one of micro influencers.
"It really got me into the general growth mode in my first year on TikTok. I'm not sure thousands of likes and views was the only reason my videos got viewed, but they sure helped. I've seen follows jump over 400 times, as I doubled down on paid fans and more videos." I bought some, but the funny thing is that it helped me get a ton of free TikTok followers organically.
Method #7: Live videos To Get TikTok Fans Free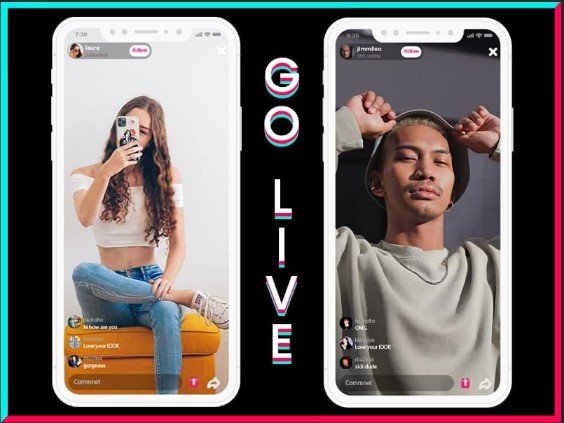 There is no doubt that going Live is the best way to keep followers engaged. But does it help creators get free followers on TikTok?
According to our respondents who rated Live recordings as 6/10, it does. Here is how one of them explained her Live videos twice a week, and about 100 new followers each time.
"Folks are curious creatures hungry for show. That's why TikTok is skyrocketing. Seeing new viewers joining Live streams initially seemed a bit odd, but that proved that the algorithm (i.e.TikTok algorithm) favors Live content suggesting to new users."
Also, there is a social factor. Live content is typically more honest, revealing, and works both ways, meaning you and your fans interact. Not surprisingly Q&As, BTS (or behind-the-scenes videos), ask-me-anything, and giveaway videos bring in free TikTok followers.
Quick Tip: Once you've uploaded a video, a rule of thumb is to check what your profile engagement is, how engaged viewers are with your last posts, and how much could potential earnings from sponsorships could be. Of course, if you get sponsored. You can use our TikTok Money Calculator, a free tool that estimates influencer engagement and earnings in seconds. Go check it out, no password or signup is necessary.
Let's Wrap This Up
There are countless ways of getting free TikTok followers which sometimes depend on you, and sometimes are just a matter of luck. A ton of articles and web reviews has convinced us to reach out to some of our customers turned influencers for suggestions.
We did not include any services sending (so they say) free fans and likes, but rather focused on natural ways to get free TikTok followers.
To take it seriously or not is your choice though. Comment down below if you have any feedback, or want us to cover anything related to TikTok app.